All three* clearances may need to be completed. Please bring all three clearances to your school orientation.
PA ChildLine Clearance
Click 'Create individual Account'
Then, click 'Next'
Create Keystone ID (user name), then click 'Finish'
You will receive an email with your password and will need to log in with your credentials. Is is STRONGLY recommended to use security question protocol.
Follow instructions and print when received
PA Criminal History Record Check
Go to: https://epatch.state.pa.us
At the middle of the screen, select 'New Record Check' (Volunteers Only)
Check the box to 'accept' terms to proceed
Complete the first screen and select 'Next'
Review Information and click 'Proceed'
Re-enter your information and select 'Enter this Request'
The screen will reappear, scroll down and select "View Queued Record Check Requests'
Verify your name, select 'Submit'
Your name and reference number should appear. Click the 'Control #' by your name, then click 'Certification Form' and print the clearance, it should have the state seal in the background.
FBI National Criminal Record Check (*if you have not resided in PA for the entire previous 10 years)
Changes to criminal record check website pending.
Fingerprinting Locations
Mail N Ship 4 U
96 Commerce Drive
Wyomissing, PA 19610
610-376-3805
Mon-Fri 9:00 am to 6:00 pm
Sat 10:00 am to 3:00 pm
Sun closed
No Appointment Necessary



Berks County Intermediate Unit
1111 Commons Blvd.
Reading, PA 19605
610-987-8264
Mon 8:00 am to 4:00 pm
Tues-Fri 11:30 am to 4:00 pm
Check for summer hours
Appointments Preferred




Berks Visiting Nurse Association
(Home Health Care Management)

1170 Berkshire Blvd

Wyomissing, PA 19610

610-378-0481 ext. 3153

Mon: 8:00 am to 4:30 pm

Tue, Thurs: 7:00am to 2:30 pm

Wed, Fri: 8:00 am to 3:30 pm

1st Saturday: 8:00 am to noon *by appointment*


Business Link Print Pack and Ship
312 W Main Street
Kutztown, PA 19530
610-683-9575

Mon-Fri 9:00 am to 5:00 pm
Sat 9:00 am to 1:00 pm
Sun closed
No Appointment Necessary
School Orientation Checklist
---
Please bring a copy of each of the three clearances to your School Orientation to turn in to school staff. Clearance copies must be on file before you may begin to volunteer.

1. . PA Child Abuse History Clearance (ChildLine)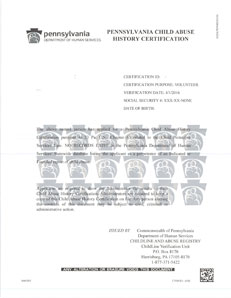 2. PA Criminal History (State Police) Clearance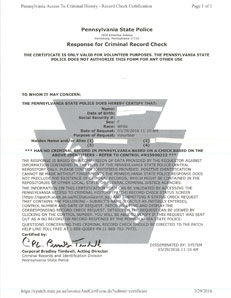 3. PA Criminal History Clearance FBI Criminal History Background Clearance